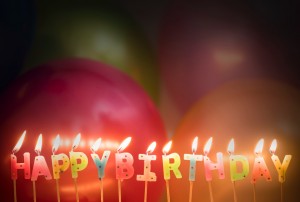 A note from our President and Founder, John Spesak, on July 6, announcing the 20th Anniversary of SIS:
Happy Birthday to Security Industry Specialists, Inc. (SIS),
Today, on July 6, 1999, our company was incorporated and commenced the incredible journey we have been on together. Despite being the person that was here first to turn the lights on, this has never been a one-man show. What has invigorated this company from the very beginning, is each of you. The incredibly talented people in this company continuously demonstrate a passion and commitment to exceed the expectations of our clients, while defying an industry that fails at its most feeble attempts at mediocrity. I am honored to be able to refer to each of you as a friend, a partner, and a peer; I am humbled that you choose to be part of the SIS family, and part of our journey. As you have heard me say many times, without each of you and the contribution you make daily, we simply do not exist, and for that, I am eternally grateful and appreciative. It is each of you who helped build this incredible organization, who made SIS the successful, relevant entity we are. Today, that entity turns twenty years old!
I say it every year, but I'll never get used to how quickly time flies. We can turn these moments into landmark events or we can accept that landmark events are simply fleeting moments. Either way, I'm slowly realizing there's no real way to keep tabs on life… Sadly, the specific memories fade, but somehow, we're able to hold on to the feelings those memories create. Those feelings shape who we are and who we'll become in the days, months, and years ahead that we are destined to travel. If I could thank each of you for one thing on the birthday of SIS, I'd thank you for giving me all the feelings, experiences and memories we have shared.
Our goal from the beginning was to laugh often and much; to win the respect of intelligent people, sharing our pride with our families; to earn the appreciation of honest critics and endure the betrayal of false friends; to appreciate beauty; to find the best in others. Our goal is to leave the world a bit better. We leave a satisfied client. We rise to a genuine opportunity to demonstrate the difference we represent. One life breathes even a little easier because SIS existed. Through it, we were present and contributed to those moments.
This is to have succeeded.
We have succeeded, together as one…as SIS.
Thank you.
I promise to continue to cherish our shared moments and our landmark events…
Stay extraordinary!
Happy Birthday!
John